View of ground entrance.
Casa de America
Embedded in the Madrid cityscape along the Manzanares River, Casa de America faces two opposing conditions. On the one hand, the cultural program requires an open groundplane that connects the two sides of the building. On the other hand, the project must preserve the integrity of façade continuity along Paseo de la Florida and Calle de Aniceto Marinas.

This seeming paradox gave birth to the concept of "building within a building'', two architectural realities entangled within one another. While the core mass provides the main program space for the cultural institution, between the façade and the core lies a ring of gallery promenade. The liminality of the in-between ring dissolves at the ground level, where the body of the buiding recedes and gives way for a generous foyer connecting two sides of the building.
Southwest elevation facing Manzanares River.
Site plan.
Along with the infill condition of the site, the typology of the buildings along the Manzanares River is that of a monolithic strip. The façade of Casa de America functions as an abtraction of the various interior programs and registers them on a continuous urbanistic fabric. On the ground floor, the core building mass is recessed and the building skin opens up to the pedestrian environment.


Floor plans.
Axonometric view.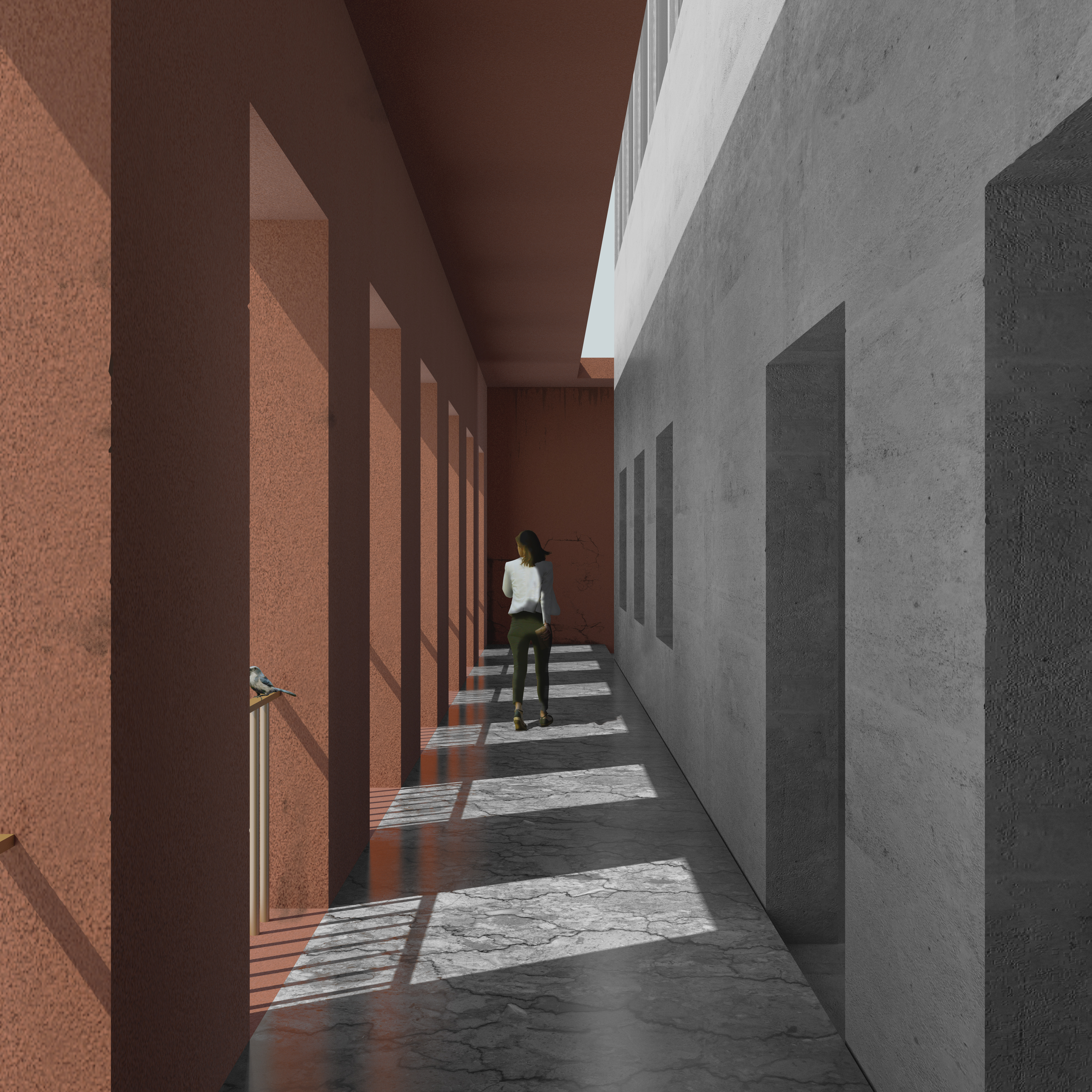 View from the typical corridor.
View from the third floor terrace.