RiceBot Station rendering study.
RiceBot is an interactive installation created to foster community inclusion on Rice Campus. The product provides a virtual pseudo chat room that use general announcements, trivia questions, and student-initiated votes as daily prompts. The design also underscores the physical integration with the campus grounds.
The post-Covid student life on Rice campus has seen a significant drop in campus activities and the active use of the outdoor space, despite the growth in campus population in the past two years. Many students have reflected that the campus has slowly evolved into an archipelago - in the increased student body along with the new campus planning direction has made it increasingly more difficult to connect with students from different grades, residential colleges, and majors.
The case study Kraft Hall on Rice campus was added to the campus on 2020. Despite providing generous open space, its location has effectly further dispersed the daily circulation of students. (Image courtesy of Rogers Partners)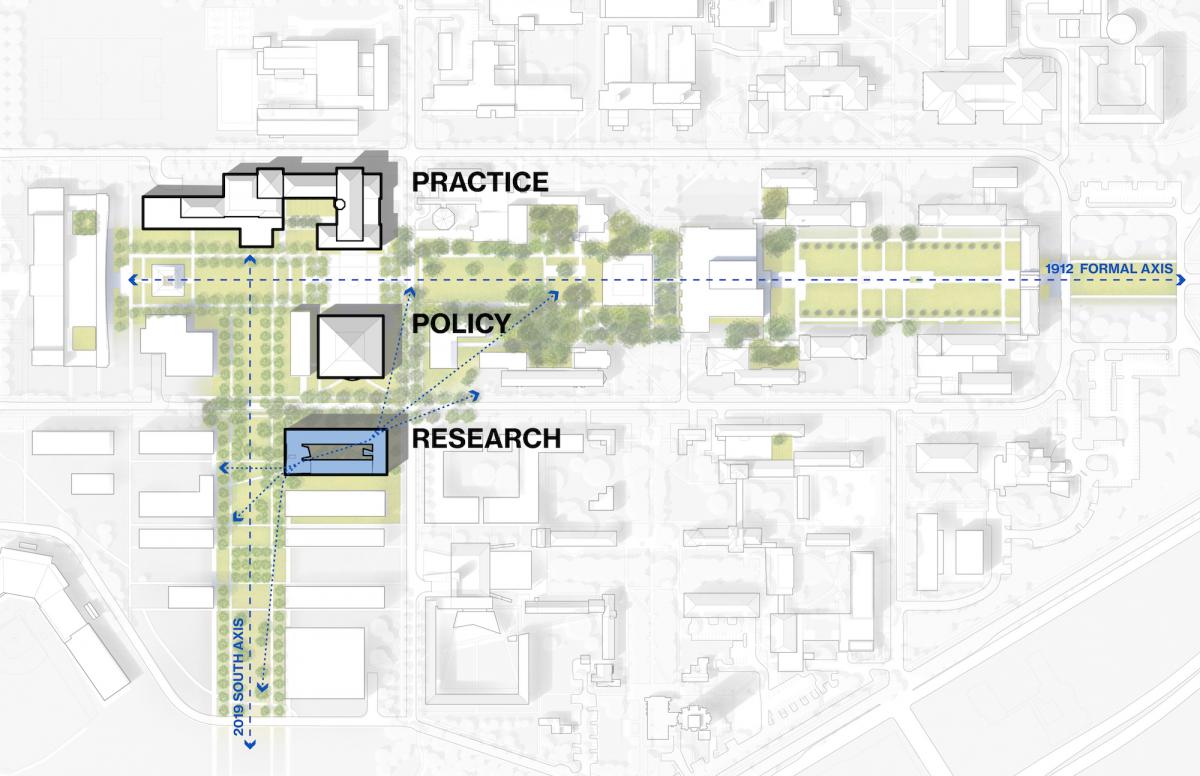 The growth of the Rice campus imposes new pedestrian axes; the resulting surplus of open space force students detracts usage from the existing east-west corridor.
Results from-person interviews with students reflect a general disconnection within the students, as well as between the student body and the school. As the campus starts to expand southward into the existing detention basins, gathering space in central campus is losing up to 35% of student presence despite the growing student population.

The original social science and economics departments, for example, shared the same gathering area and consequently benefited from the heavy interaction between the two departments. Since the social science department found its new home in southwest campus, however, the two groups of students have lost most of their opportunities to connect.
"I wish I had more say in where these buildings go."
"It's hard to know what others are doing,what they are thinking, and where things are happening on campus."
The placesment of RiceBot Stations priortize gathering space for students, including cafeterias and coffee houses, dorm building commons, convergence of classroom buildings, and athletic fields. In hopes of reinvigorating the existing axis of green space, these locations also form a network that corresponds to the axis.